Call for participants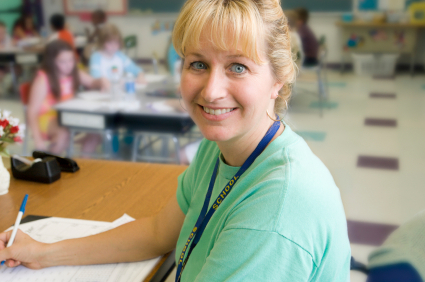 Have a look at the national winners of the call
STENCIL Call for Participants took place in 2012 and 2013 and it was addressed to all science education projects included in the STENCIL Catalogue. Projects submitted have been evaluated first at national level and then at transnational level by all STENCIL members, on the basis of a common set of criteria developed for the good practices identification.
The following projects have been awarded as STENCIL good practices and winners of the Call.
Call 2013 results

Sors et apprends ! (GOAL ! Go Outside And Learn !) - France
Website: http://new-twinspace.etwinning.net/web/p34220/welcome
This project focuses on the development of effective, motivating, adaptable and renewable methods (mainly mathematics) for students and teachers. It aims to develop:
scientific approach: experiences, measures and problem solving in real situations;
motivation and student activity;
the varied use of ICT in teaching and learning;
the social (team work, initiative taking, sense of responsibility,self-confidence) and intercultural dimension;
exchange and cooperation between teachers (including interdisciplinary approach), the dissemination of good practices.
The idea is to plan and implement lessons outside the classroom, in cooperation with teachers and students from other (here, European) lower secondary schools.

HOney Bee Online Studies - Schüler lernen mit der Biene - Germany
Website: http://www.hobos.de/en
HOBOS offers to students to deal early with the various aspects of the honey bee and its environment. Students learn to work interdisciplinary (chemistry, biology, mathematics , computer science , geography , foreign languages, etc. ) and are also introduced to the scientific way of working. The inclusion of various subjects makes it possible to deal with the individual talents, abilities and interests of students. Through the innovative and motivating lessons, the quality of teaching increases. The aim is not only to establish HOBOS nationally but also internationally, and with the help of the network of europafels, HOBOS establishes itself within Europe as a teaching and learning platform, which is easily facilitated by the school type cross-sectoral approach.
Science under 18 - Il sapere scientifico della scuola nella provincia di Gorizia - Italy
Website: http://www.su18isontina.it/su18/
SCIENCE UNDER 18 is a science festival aimed to sharing scientific knowledge of the schools located in the Gorizia province (Italy). The festival is mainly intended for students and teachers. During the school year they study and work on particular science projects.During the festival days they display their experiences and share the methods used to work, as well as their results. Students, teachers and citizens… are all welcome at the festival. The public has the opportunity to meet the exhibitors and share their views about science and its issues. SCIENCE UNDER 18 stems from school and is aimed to schools.

ALTER AQUA: An Educational Activities Project on Non Conventional Water Resources in the Maltese Islands - Malta
Website: http://www.medies.net/staticpages.asp?aID=645&overRideCategory=1
The project aims to raise awareness amongst teachers and students about the use of Non Conventional Water Resources (NCWRs), such as rainwater harvesting, greywater and treated wastewater reuse that can increase water availability in the water scarce Maltese islands. The project aims to mobilize NCWRs in the islands, as a sustainable solution to address water scarcity issues, due to resources depletion, rising demand and climate change threats. Intensive research was done to prepare educational material that is locally relevant and appealing to the Maltese situation.
Call 2012 results

Math Laboratory of Protypa Peiramatika (Pilot) Schools of Herakleion - Greece
Website: http://mathlab.mysch.gr
This project promotes innovative teaching activities and materials on Maths and Astronomy, with the aim to:
contribute to a better understanding of Maths through modelling, experimentation and construction;
help students to cultivate positive attitude towards Maths and Science;
highlight connections between Maths, Science and Art;
disseminate good practices and experiences among teachers.
This interdisciplinary project applies methodologies such as Inquiry-based learning and collaborative learning. The activities include students group constructions, as mosaics, astronomy games, promotion of ICT's technologies for educational use in Maths teaching, development of a "bank" of educational materials, participation to the Stanford University project "SID" for measuring Solar Flares, communication with other organizations for educational purposes and Museums visits.
Active Science – Young people engaged In science - Italy
Website: http://www.scienzattiva.eu
Active Science is an innovative science communication and public engagement project. Almost entirely based on the use of the Web, it is based on the dialogic processes of deliberative democracy, engaging young people with issues of science and technology of great relevance. It provides new insights to teachers and students about current problems of modern science, and it aims at making the students themselves protagonists of the learning process by stimulating their curiosity, creativity and critical thinking. Active Science links the world of scientific research with the schools thanks to a wide panel of experts who offer the participants their expertise with suitable, up to date material and direct dialogue.